24 August 2021 | Guy Lyons
2021 Harvest Report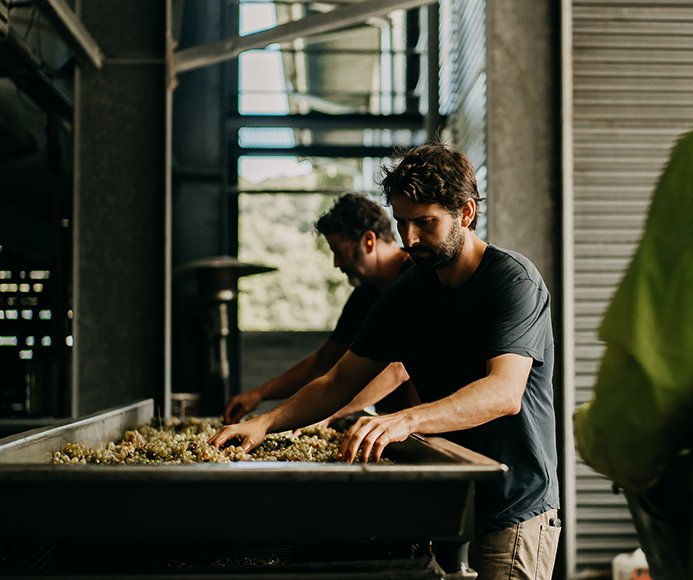 2021 was a very welcome relief from the previous two growing seasons at Forest Hill Vineyard, although not without its challenges.
A dry start to winter followed by some better rainfall in August lead into a wet spring. The first soft spring since 2017. The La Nina climate pattern generally tends to bring increased rainfall and cyclone activity to Australia.
Budburst was interrupted by some minor frost in Block 8 and 9 Chardonnay, but generally the vineyard enjoyed great conditions apart from some wet and windy weather during early flowering blocks. Good fruit set across most varieties.
72mm of rainfall in November and then another 20mm in December were fantastic to setup the vines into the warmer period of the growing season. A very warm spell in January created a few challenges with exposure although earlier enough in the season we were able to thin and manage not to impact the harvest.
In 2021 the Great Southern experienced rain events during late summer and early autumn as a result low pressures systems from the north moving across the Great Southern.
Close to 50mm fell at Forest Hill Vineyard in Early February, a concern at the time but timing relative to our stage of ripening was very fortunate with no bunch damage or disease pressure. The rain was very beneficial for our canopies in particular our red varietals.
Ripening seemed to slow with a relatively cool February. Some light rain in early March contributed to some tough picking decisions for our white varietals and an extended picking window for Chardonnay from 23rd February to the 17th of March. Riesling was picked over about 5 days starting on the 7th of March with Block 2. Both Chardonnay and Riesling had increased bunch weight with the juices being very fine and elegant with less phenolic extract that the previous vintages.
This mild start to the season was followed by a much warmer than average March, accelerating ripening in the Shiraz and Cabernet Sauvignon blocks from what was looking like a late season. We started picking Block 9 Shiraz on the 25th of March, followed by Malbec and then Cabernet Sauvignon in April. With the last pick of Block 5 Cabernet Sauvignon on the 10th of April ahead of another low pressure system from the North which brought 43mm rainfall. A strong vintage for Forest Hill Vineyard with the red varietals displaying very classic Mount Barker varietal aromas with balanced acidity and elegant but concentrated weight.