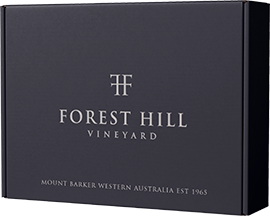 2021 Festive Season Dozen
This is a selection tha wonderfully illustrates the capacity of Forest Hill Vineyard to produce consistently excellent wines. A wine for every occasion over the feative season.
2 x 2020 Chardonnay
2 x 2021 Riesling
1 x 2021 Gewurztraminer
1 x 2021 Highbury Fields Sauvignon Blanc
3 x 2019 Shiraz
3 x 2018 Cabernet Sauvignon
If you would like to send as a gift please tick the gift option and include a message to the recipient via the checkout page.
Wine Profile
Tasting Notes
Winemaker Notes
Technical Notes
Vintage Notes
Awards